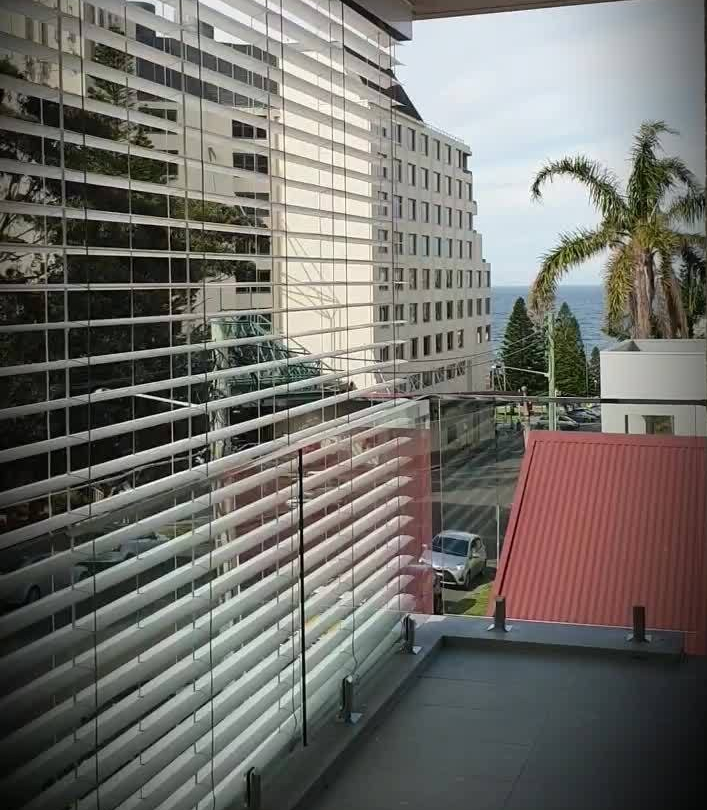 Facade automation isn't just restricted to awning windows or glazed louvres. Systems can be designed and installed to react automatically to the changing environment.
Timers and sensors such as wind, rain and solar sensors can control operable facade elements such as Venetian solar blinds, giving maximum performance, while offering protection against potential damage from the elements in exposed areas such as coastal locations, etc.
This video clip shows automated Venetian solar blinds. Day to Day user operation is via a wireless remote control, alternatively this could be operated via a home automation or BMS system. Protection against the fast changing coastal weather of NSW, Australia is offered by means of wind and rain sensors, these override manual inputs if activated to retract the blinds to save them from damage.
The controls and sensors used on this particular project were supplied by SE Controls, global facade automation specialist.